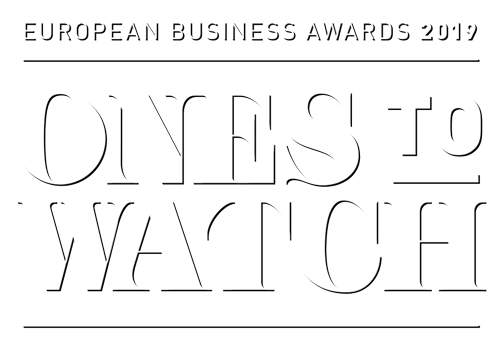 Selected at European Business Awards – 'Ones to Watch' for UK
#15 Who's making waves in the business world, Nottinghamshire
Included in 'East Midlands top 200' fastest growing companies
Included in 'London Stock Exchange Group's 1000 Companies to Inspire Britain' 5th ed.
Mellors Group has been awarded a Winter Wonderland contract with Newcastle Council, with the aim to enhance the city's overall Christmas offer.
Mellors Group has been awarded a five year contract by the General Entertainment Authority in Saudi Arabia to organise and create the world's largest touring entertainment event.
We are looking for maintenance engineers to maintain and operate rides in Saudi Arabia as part of our new venture which will be the world's largest touring entertainment event!
… bringing exciting events to the public by The Mellors Group of companies in collaboration with our business partners.
What we do
Mellors Group Events, the flagship arm of the Mellors Group of companies, is a market leader in the management and delivery of quality, creative events and headline ride attractions. Mellors Group Events works in high profile, often complex site locations, for a wide variety of top organisations in the public and private sector. Each event and attraction is bespoke themed to suit the client requirement and the locality.
Selected at the European Business Awards 2019.
'Ones to Watch' in the UK.
The 2018 Nottinghamshire TOP 50, who's making waves in the business world.
Mellors Group were listed fifteenth out of 50 in the fastest growing businesses based on turnover growth in the last three years.
Recognised in the fifth edition of 'London's Stock Exchange Group's 1000 Companies to inspire Britain report' showcasing the UK's most inspiring companies and fastest growing companies.
Recognised in the 'East Midlands top 200' – the top 200 fastest growing companies in the East Midlands. Mellors Group were listed sixty second in this business report.
The Mellors Group Events portfolio of mobile rides is unrivalled and we are proud to say that we currently operate the tallest, largest and most distinctive mobile rides within the industry.
From our UK base in Nottingham, we have expanded considerably over recent years, creating employment within each location we operate in.
Upcoming Events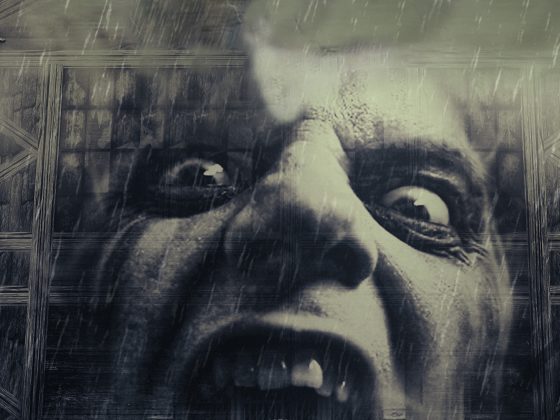 Old Market SCARE
Join us and experience Halloween at The 'Old Market Scare' this October; 25th – 31st. Step into Nottingham's spooktastic event and experience HORROR HOTEL- A live action scare maze PLUS an array of spooktacular family rides & attractions!. Show off your Halloween attire and don't forget to #ShareYourScare @OldMarketSquare. There's so much fun for everyone at Nottingham's Halloween!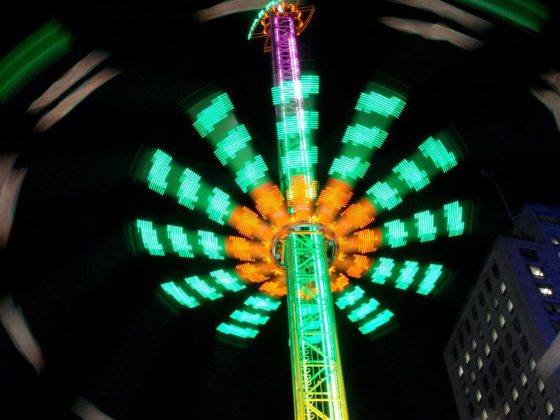 Southbank Starflyer
The Starflyer is back for 2019! Become one of our elite Club Class Starflyers and enjoy stunning views across London's Southbank from an unprecedented 70m in the air!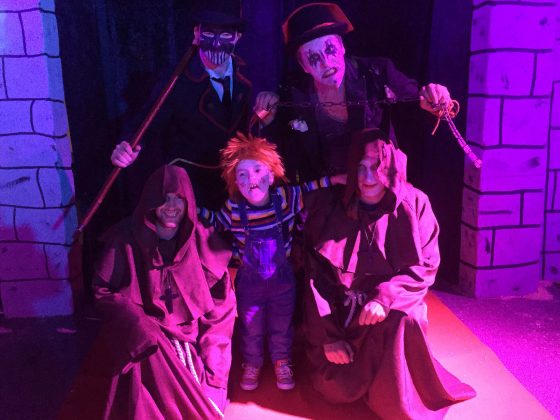 Fear Island
This Halloween season, Fantasy Island becomes Fear Island, six new attractions, three new shows beneath the fantasy lies The Fear! Rediscovered in October 2017, the island known as 'Fear' emerged from an eternal mist, and is steeped in mystery, forever cursed… Ancient legend tells of the monstrous and mysterious inhabitants that frequent Fear Island, as they invite the living to visit their realm each October…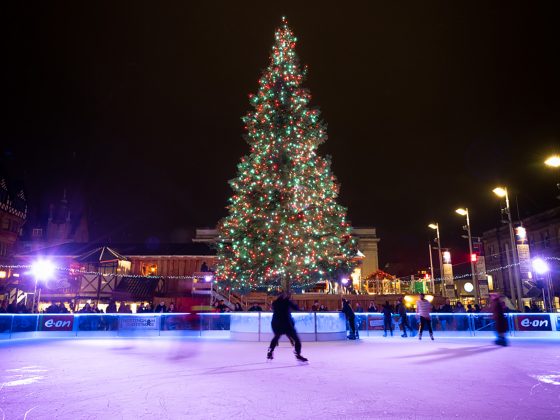 Winter Wonderlands
This year The Nottingham Winter Wonderland is back and bigger than ever with a massive 1,060 square ft ice rink, skate up bar and much more make sure you visit this Christmas. Brand new to the Mellors Events this year is Newcastle Christmas market with everything from bratwursts to mulled wine its not worth missing!
Our work
Are you interested in working with us? Have an idea of what you want to provide for your customers? Then get in touch and we will endeavour to provide the best entertainment and/or management packages possible.
Take a look at some of our case studies to find out more about the work we have done. We love a challenge, and discuss every element of every project with our private and public sector partners and sponsors in order to ensure that the event meets with their aims and priorities.
Don't just take our word for it though. Make sure to take a look at our client testimonials to get a full sense of the service we provide from the people who have experienced it. Rest assured your event is in safe hands.

… bringing exciting events to the public by The Mellors Group of companies in collaboration with our business partners.