Sixty young carers from Nottingham and their families have been treated to a day out at Fantasy Island Theme Park in Ingoldmells, Skegness, thanks to the Mellors Group and Mapperley Rotary Club.
Mellors Group, who own Fantasy Island, donated 60 wristbands to give the young people who provide unpaid ongoing care for family members, a day out to remember with free access to the Park and its rides and attractions as well as a meal and refreshments.
Free transport was also provided with cost of the coach being covered by donations from various local people and organisations including Mapperley Rotary Club.
Young carers in Nottingham are supported by Nottingham based charity The Carers Federation, who help them in a number of ways through its Action for Young Carers programme including one to one support visits and group activities.
"We were only too pleased to provide these young people with a fun day out at Fantasy Island," said James Mellors Snr, managing director of Mellors Group.  "Young carers are wonderful people and brilliant at combining their school work with caring for a loved one.  It was great to be able to treat them to a day out where they could relax and enjoy themselves with their families and other young carers."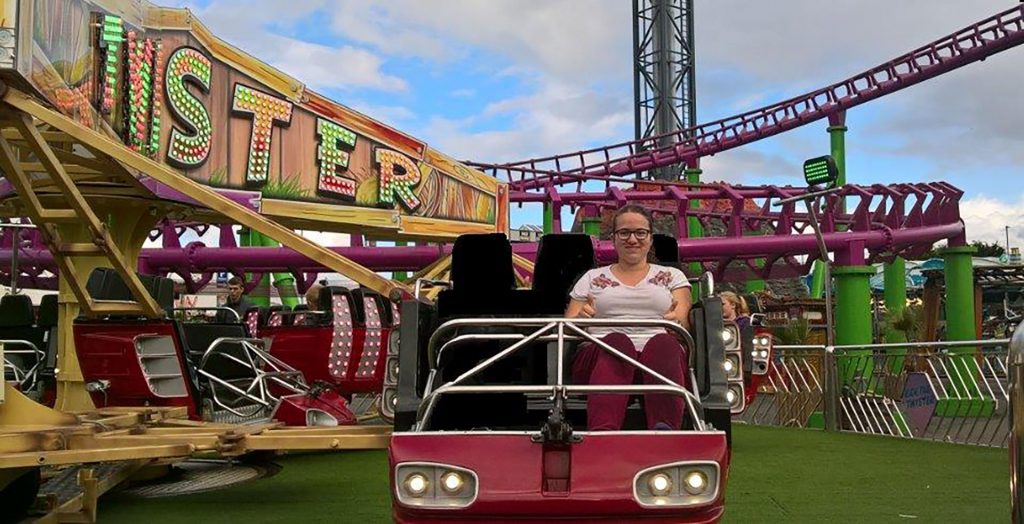 Rosaleen Lynch, service manager at Action For Young Carers said: "I would like to thank James Mellors Snr and Mapperley Rotary Club for arranging a day out at Fantasy Island for the Young Carers and their families who access the Carers Federation, Action for Young Carers service.  It is the second year running that we have taken them to Fantasy Island for a free fun packed day where they enjoyed all the fun fair rides.
"These Young Carers are often isolated both individually and as a family and they struggle to manage a family day for all sorts of reason including the financial and demands of the caring role.  Therefore the families really look forward to this opportunity and were so excited about being able to have a day out by the sea, enjoy the fun fair and have ice cream and candy floss, all of which is paid for.  This would simply have not been possible without the kindness and generosity of the Mellors Group."
"I had an amazing time" said Olivier. "I have never been to the seaside or to a funfair before.  I had such a great day and made lots of friends with the other young carers who attended."
One of the families that enjoyed the day out said: "Thank you so much – me and my family would never have been able to afford to go without the generosity of all the funders.  We had a lovely family day and I was able to go on a ride with my daughter which has never been possible before."